PRIMETIME - Delray Beach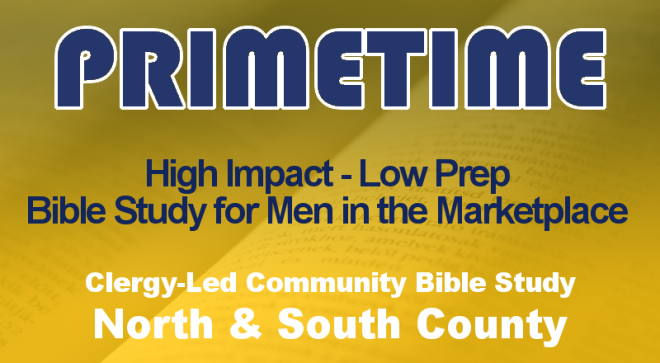 Every Thursday, from 11/10/2016 to 05/24/2018, 7:30 AM - 8:30 AM
What is PRIMETIME?
A community Bible Study led by local Christian pastors in a marketplace location.
HIGH IMPACT ~ LOW PREP BIBLE STUDY
We meet every Thursday, all year long. Join us this Thursday, or any Thursday. We go over a book of the Bible each week. A pastor leads us in the study and we have an open discussion and time for questions.
We are blessed by the wonderfully talented and God-honoring pastors that speak to us each week at PRIMETIME.
Schumacher Automotive
2102 S Federal Highway, Delray Beach
Great opportunity to invite a man to join you.
OFF FOR Winter: December, January, February (RESUMING Spring)