What is Lunch & Learn
A one-hour spiritual booster shot for men to be encouraged and equipped in their journey.
One-Hour Spiritual Booster
Noon - 1:00pm

Lunch $8 (includes drink, meal, dessert)
Best lunch in Palm Beach County - since 1997!
First Presbyterian Church-Fellowship Hall
717 Prosperity Farms Road, North Palm Beach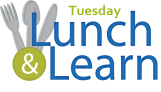 Faith-Friends-Fellowship-FOOD
A great opportunity to invite a man to join you.
---
Schedule
Currently we are

NOT

MEETING

- Fall 2018 (OFF)
Please check back for starting date.
If you are not receiving our eNewsletter, sign up for it today to stay abreast of all the activities going on during the Summer and starting up in the Fall.