A Man & His Marriage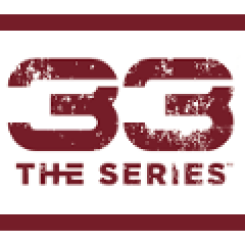 Description
ABOUT 33 THE SERIES
A Journey to Authentic Manhood as Lived by Jesus in His 33 Years on Earth
Jesus Christ modeled authentic manhood... and that is the basis for 33 The Series!
A multi-volume gospel-centered series that presents the timeless truths of authentic manhood in a powerfully engaging way.
A Man & His Marriage
Bring life to your marriage by building it around God's grace and for His glory. In 8 video/discussion based sessions, we will look at 6 key points: Foundation, Die to Live, Friendship, Intimacy, Threats, Game-Changers. Based upon 33 The Series, this group will dive into bible-based truths that will encourage you and strengthen you in your journey. Specifically, this is for the guy who is currently married or who is looking to be married in the future.