Meet Our Director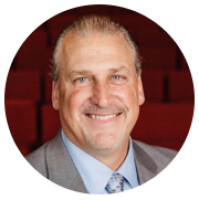 Dennis DeMarois
Executive Director
Office: 561-622-4913
Cell: 561-358-2031
E-Mail:

Doug Gramkow
Administrative Assistant
Office: 561-622-4913
E-Mail:

Dennis, a Florida native, has a passion for encouraging and equipping men to become all that God wants them to be as Christ's disciples through the ministry of Gathering Palm Beach County. Since 2013, Dennis' primary focus has been to engage men to be fully alive in the marketplace and beyond as disciples of Jesus Christ.
Dennis, an alumnus of Palm Beach Atlantic University, served as Senior Pastor in 3 churches during a 13 year career in local church work. He also served in para-church work as Executive Director of Florida Men of Integrity, helping men, clergy, and their churches throughout Florida. He has led over 40 church-based conferences for men, their families, and their churches throughout Florida and received recognition as 'Pastor of the Year' in 2009 for his efforts.
Dennis is active in community work through organizations such as Kiwanis International, Boot Camp For New Dads, Pregnancy Care Centers, and local Christian churches as a guest preacher. He is the father of two, husband of one, and has lived throughout the southern United States and Europe as a son in a military family.
Leadership Team
BOARD OF DIRECTORS


Dennis DeMarois, Executive Director

South County
Action Team