What is the Conquer Series
Training for Men and Leaders of Men . . .
who are ministering to others through a local Christ-centered community group or Christian church. In two 5-Session Volumes, you will be given 'tools you can use' to handle sexual temptation in a God affirming way. You will learn how to develop a 'sexual purity game plan' as well be equipped to help others.
Conquer Series: Battle Plan for Sexual Purity . . .
gives you real, proven strategies for freedom. You will explore strongholds that keep men in bondage, examine the neurochemistry of addiction, discover the weapons and strategies of God, investigate proven strategies to prevent relapse, and study practical daily techniques to remain free.
MEN'S SECRET WARS . . .
Sexual Purity is often a secret war that isn't talked about much ... and the hidden weapon that destroys so many is often PORN. Suddenly a man's "harmless" pastime, one that is on your mobile device, one that you thought you could easily "outgrow", becomes a destructive habit and leads you down a road you never thought you would go!
Every Second $3,075.64 is being spent on pornography
Every Second 28,258 Internet users are viewing pornography
Every Second 372 Internet users are typing adult search terms into search engines
Every 39 minutes a new pornographic video is being created in the United States
These statistics and many more are overwhelming!! Many men are in bondage to pornography leading to a slippery slope of sexual addiction. Many men are fighting Secret Wars of sexual addiction and pornography. Most are reluctant to seek help. But men don't have to struggle alone and become casualties. They can win these battles.
TRY SMARTER . . . NOT HARDER
What starts out as a moral problem, quickly becomes a brain problem. Often, men who've tried to quit have failed because they don't understand the brain. Understanding the brain is so important in this battle. Men in sexual bondage go through a cycle of triggering, ritual and acting out. Discover how to renew your mind and break destructive patterns.
"I've finished the Conquer Series, so what's next?" . . .


The Gathering promotes follow-up groups throughout the county entitled 'Faithful & True'. These groups focus on the overall positive affirmation of authentic manhood alongside others who have a made a commitment to address areas that often trap men - purity, passion, productivity, possibility. We use the SEVEN PILLARS TO FREEDOM which is a Biblical based workbook (not DVD) that incorporates group discussions.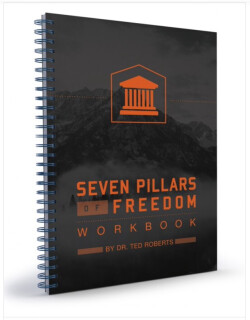 The 'Seven Pillars to Freedom', written by Dr. Ted Roberts, is a great in depth program for men who have gone through the Conquer Series and want to keep striving forward in sexual integrity. The course addresses such things as breaking through denial, limiting damage, establishing sobriety, understanding the nature of sexual addiction, surrendering to the process, and developing a spiritual growth plan.
In these FAITHFUL & TRUE GROUPS men are encouraged and equipped through group discussions that take place as they go through the material together in a safe and private setting. As the scripture says, "As iron sharpens iron, so a man sharpens the countenance of his friend." (Proverbs 27:17; NKJV). FAITHFUL & TRUE INFO

Soul Refiner

: Videos that Heal Broken Lives and Free Captives

The Church is ground-zero for people who are hurting, broken and addicted. Soul Refiner is a turn-key ministry that provides you or your church with proven, Bible-based tools and strategies that bring healing and restoration to their lives. Your small groups will have all the videos, digital tools and resources necessary to help heal broken hearts and bring lasting change and freedom where there once was no hope gives you real, proven strategies for freedom. You will explore strongholds that keep men in bondage, examine the neurochemistry of addiction, discover the weapons and strategies of God, investigate proven strategies to prevent relapse, and study practical daily techniques to remain free. SOUL REFINER INFO
---
"In this age of technology, every pastor and men's ministry director should equip themselves with a game plan to help lead men to freedom. This series does just that! I highly recommend it." Bryan Rosenbarger, Lead Pastor, Grace Chapel, Loxahatchee
"Having been through the class myself, I believe this is powerful material that can help men find the freedom they need in order to accomplish all that God has for each of us." Travis O'Neal
, Port St. Lucie Campus Pastor, Christ Fellowship
"I highly recommend all men; teens, husbands, dads granddads take part in the Conquer Series Training. It will wake you up to what is happening in this world and how we can change it, from the inside out." Jeff Stanford, Palm Beach & Treasure Coast Fmr. Director, First Priority