Boot Camp For New Dads - Wellington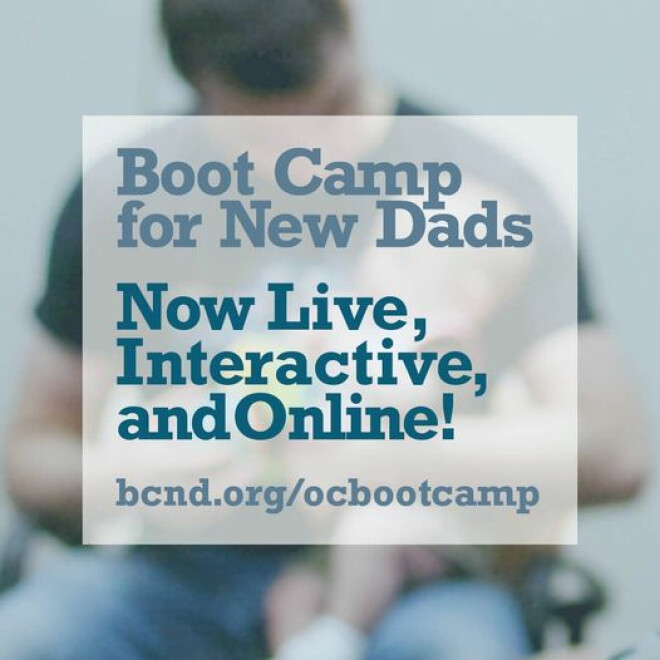 Saturday, February 03, 2024, 9:00 AM - 12:00 PM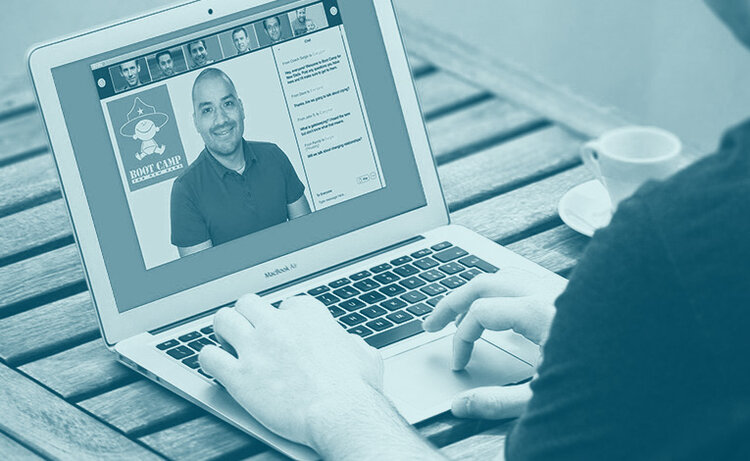 About Boot Camp for New Dads - IN-PERSON
A unique father-to-father, community-based workshop that inspires and equips men of different economic levels, ages and cultures to become confidently engaged with their infants, support their mates and personally navigate their transformation into dads.

See and Hear, First-Hand,
What It's Really Like to Be a New Dad . . .
Boot Camp For New Dads is a men-only workshop for guys expecting their first baby. During the 3-hour workshop, the "Coach" shares useful and practical pre-birth, day-of-birth, and post-birth tips. When available, "Veteran" dads (w/ their babies), join the "Rookie" dads-to-be to share their first year experiences of what fatherhood is really like. The Vets also answer questions, address concerns, change diapers, showcase their baby-bags, and share how they and their families are tackling common issues faced by new parents.
WHAT YOU WILL LEARN :
Forming a new family

Developing a parenting team that works

Supporting new Mom and caring for new Baby

Pre-birth and post-birth preparation

Useful and practical Birth-Day Tips

Veteran Dads and their 'bags of tricks'

Trouble-shooting crying babies, Postpartum depression, and shaken-baby syndrome

Becoming the dad you want to be, bonding with baby, and building your relationship
The live interactive workshop is $30 for each dad-to-be, which includes in-class handouts and our new interactive online e-Guide called "Welcome to Fatherhood". The $30 fee is taken up at the door (cash or check).
SCHEDULE
Three-hour workshop, Sat. 9AM-12PM EST. Available to all first-time dads-to-be in the US.
DATES

: FEB. 03, MAY 04, SEPT. 07, DEC. 07
ON-LINE CLASSES are available as well as in-person classes. The Gathering of Men has resumed in-person classes in select locations!