Boot Camp For New Dads - ON-LINE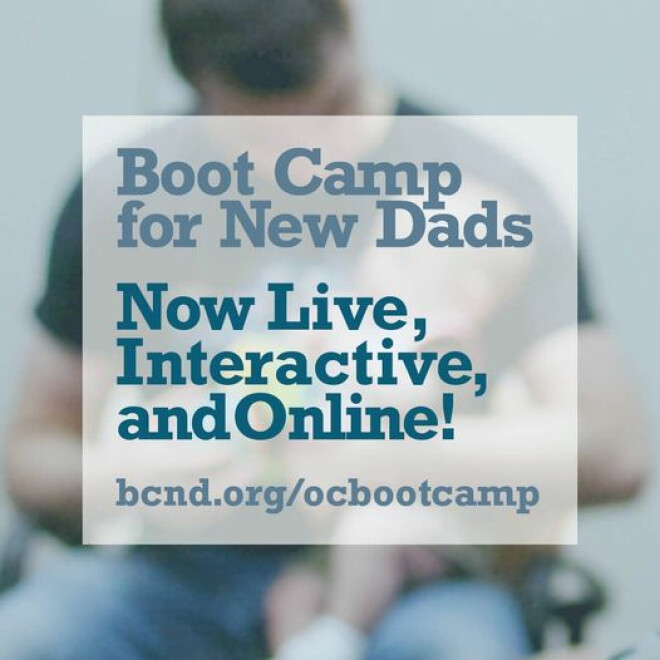 Saturday, September 17, 2022, 12:00 PM - 3:00 PM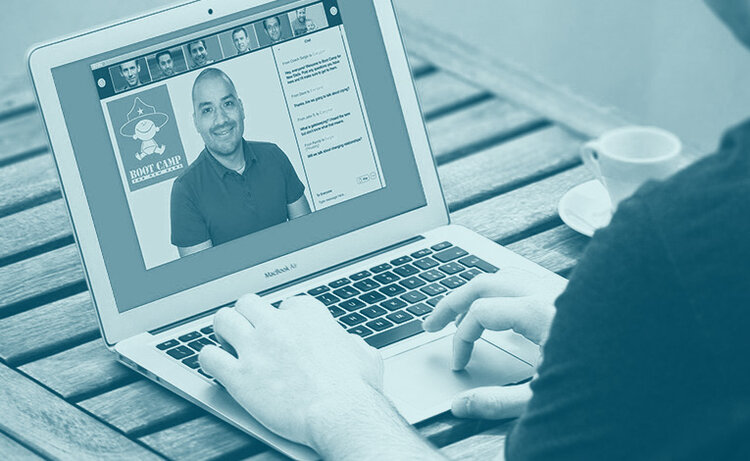 About Boot Camp for New Dads -
ON-LINE
A unique father-to-father, community-based workshop that inspires and equips men of different economic levels, ages and cultures to become confidently engaged with their infants, support their mates and personally navigate their transformation into dads.

See and Hear, First-Hand,
What It's Really Like to Be a New Dad . . .
Boot Camp for New Dads is a men-only workshop for guys expecting their first baby. During the 3-hour workshop, "Rookie" dads-to-be talk to "Veteran" new dads (with their babies) about what the first months of fatherhood are really like. The Vets answer questions, address concerns, and share how they and their families are tackling common issues faced by new parents.

GUYS LEARN MORE ABOUT HOW TO:
Support new mom and understand what she's going through

Form a parenting team with your partner

Handle gatekeeping and make sure you're hands-on from day one

Troubleshoot crying babies

Become the dad you want to be and bond with baby

Build your relationship before baby arrives
The live, online, interactive workshop is $40 for each dad-to-be, which includes the book Crash Course for Dads-To-Be.
SCHEDULE
Three-hour online workshop, Saturdays 9am-Noon Pacific/Noon-3pm Eastern, unless noted. Available to all first-time dads-to-be in the US.
DATES

: Sept. 17, Sept. 24, Oct. 1, Oct. 8, Oct. 22, Oct. 29, Nov. 5
The Gathering of Men Palm Beach County:


Resumes local In-Person classes later in 2022