WARPATH - Wellington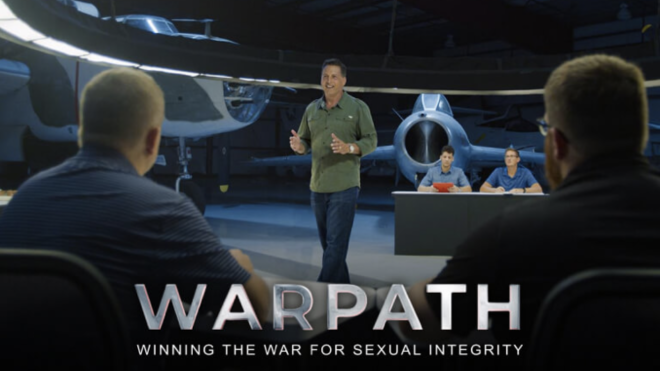 Every Friday, from 09/16/2022 to 10/21/2022, 7:00 AM - 8:15 AM
WARPATH . . . WINNING THE WAR FOR SEXUAL INTEGRITY
Warpath is a comprehensive and powerful video series for men who have completed the Conquer Series. It takes men deeper into subjects presented in the Conquer Series and provides new tools and insights to maintain a life of sustained sexual integrity. Host Dr. Doug Weiss, acclaimed Christian sex-therapist, psychologist, and author has trained thousands of men how to break free from sexual bondage. Warpath: Winning The War On Sexual Integrity equips men for battle so they can remain free for life!
RETRAIN THE BRAIN:
How to become destiny conscious instead of disease driven.

Receive powerful tools to overcome childhood wounds and pain from the past.

Get the keys to understand your true identity.

Learn how to reverse the damage from the unhealthy behaviors of your past.

Discover tips and strategies to reclaim your marriage and help her heal.

Walk through the steps for healthy disclosure to minimize collateral damage.

WARPATH is a featured resource used as part of The Gathering's FAITHFUL & TRUE GROUPS. We focus on the overall positive affirmation of authentic manhood alongside others who've made a commitment to address areas that often trap men - purity, passion, productivity, possibility. Group discussions and Biblical-based curriculum (7 Pillars To Freedom, Conquer Series, Warpath, Soul Refiner, Pure Desire, ect.). Contact Facilitator via e-mail for more information.
As the scripture says, "As iron sharpens iron, so a man sharpens the countenance of his friend." (Proverbs 27:17; NKJV).