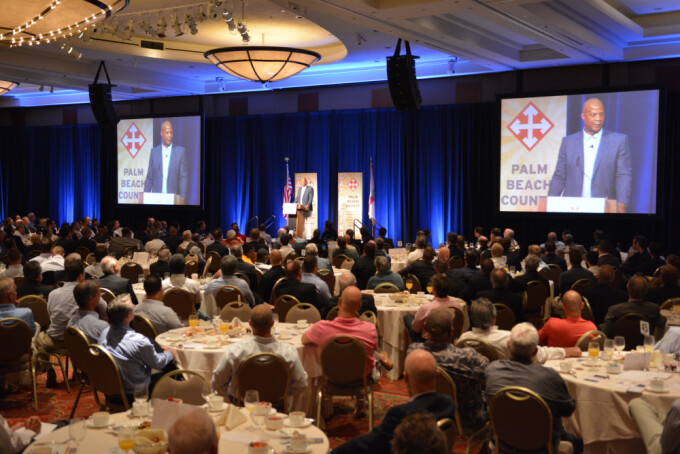 Outreach Breakfast Recap
We had a very successful Outreach Breakfast on May 12 and 13. Thank you to our sponsors and table hosts. Without you we would not have been able to reach the amount of men within Palm Beach County as we did.
If you missed the Breakfast or want to share Darryl's message with others, you can find the message above and the photo gallery below.